Apple TV 4K, now comes with a new remote for easier navigation with the menu system.  Additional buttons include a power button to give you the ability to control your TV and a Siri button on the right side of the remote.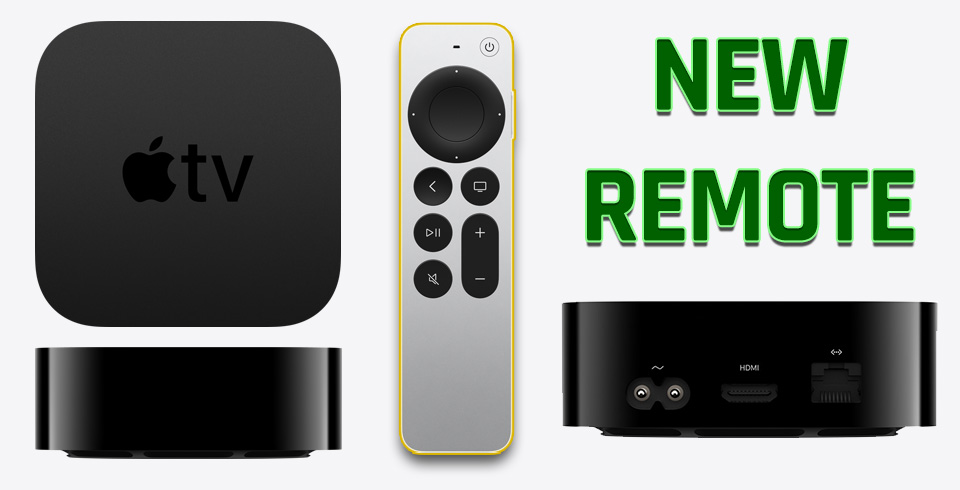 Besides the remote, nothing has physically changed, power supply port, HDMI port & ethernet port.  With the new remote they included a navigation button with a virtual jog wheel for fast-forwarding and rewinding through shows and movies.  There are mute, volume up/down, play pause, back, and TV buttons.
The remote also includes a microphone at the top left of the power button, which works with the Siri button on the right side of the remote center of the navigation button, in case you need to hunt for it in the dark.  No Apple M1 chip for Apple TV, using the Apple A12 Bionic chip instead.  The AppleTV 4K is going to cost you $179 for the 32GB model & $199 for the 64GB model.
Chard View
Well, I speak much on this one because I personally don't own AppleTV, but I read where other users were not liking the current remote, so I'm pretty sure they will welcome this one. I think I would too if I have this device.  I wonder if Apple plans on selling this remote separately, for users who have the previous version on the AppleTV?  Or they just have to pony up the cash and upgrade to this version?  Either way, not for me, the price is steep and I can receive just about all the same content on much cheaper streaming devices. 
Update 4/21/2021 5:12pm
The remote is available separately for $59