The new iPad Pro for 2021 is now according to Apple "Supercharged by the Apple M1 chip" & the XDR Liquid Retina display brought over from the Pro XDR Apple Display and with the option to configure the iPad Pro with 5G on purchase.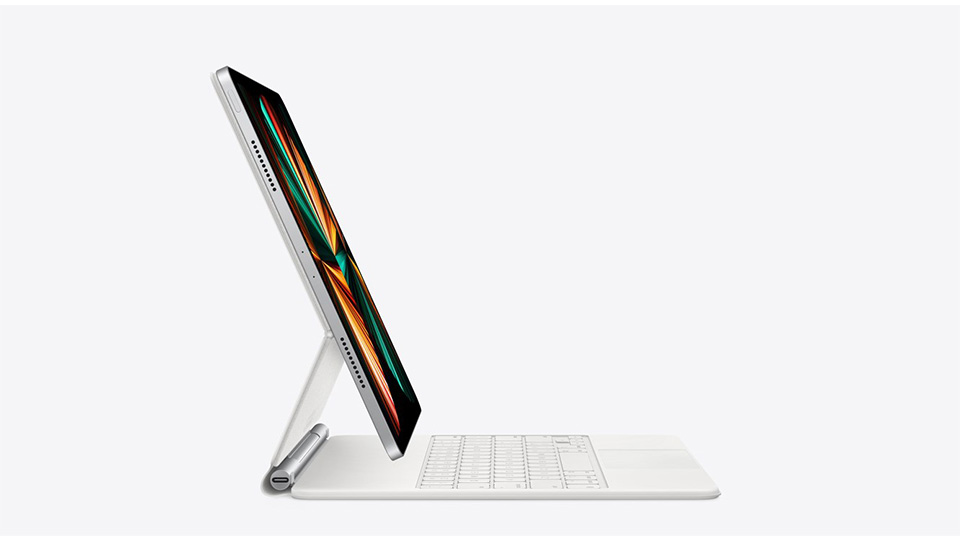 Both the 11-inch & the 12.9-inch are built with an Apple M1 chip, there are two memory & storage models.  The 8GB RAM models offer 128GB, 256GB, or 512GB storage, while the 16GB RAM models offer 1TB or 2TB storage.  The front camera has a new feature call Center Stage, the camera tracks you (with limitation) while you move around the room & zooms out when someone else walks into the frame.
Although the iPad Pro 12.9-inch has a bigger battery (40.88-watt) compare to the iPad Pro 11-inch (28.65-watt) they both give up to 10 hours Wi-Fi only models and up to 9 hours on the Wi-Fi + Cellular models.  As far as colors you only have two choices Silver or Space Gray on both sizes.  The 11-inch iPad Pro starts at $799 and the 12.9-inch iPad Pro starts at $1099.
Chard View
The iPad Pro now with the Apple M1 Chip is stepping into the Macbook Pro territory, why would one need to lug around the Macbook Pro when the iPad Pro now has the same capabilities. Yes it's true the Macbook Pro is running MacOS Big Sur and the iPad Pro is still running iPadOS, but with both devices now equipped with the Apple M1 Chip, it's easier to run Big Sur on the iPad Pro.  This could be the death of the laptop for Apple unless Apple plans to make the Macbook Pro with the advanced chip because if they leave it on equal ground, I think some people will choose the iPad Pro over the Macbook Pro.