Apple AirTag has finally arrived, According to Apple "AirTag is a super-easy way to keep track of your stuff. Attach one to your keys, slip another in your backpack. And just like that, they're on your radar in the Find My app, where you can also track down your Apple devices and keep up with friends and family."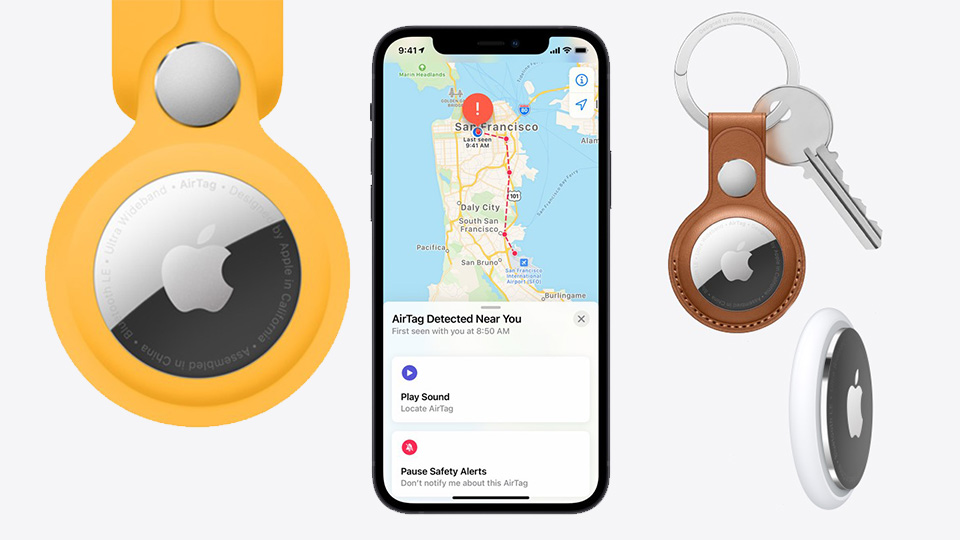 The Apple AirTag will last one year on a user-replaceable CR2032 coin cell battery, there is a built-in speaker, splash, water, and dust resistance.  These AirTags only work with iPhone and iPod touch models with iOS 14.5 or later & iPad models with iPadOS 14.5 or later.  When you purchase the AirTag from the Apple website or the Apple Store App then you will have the opportunity the personalized them with your initials, an emoji, or both.  According to Apple the AirTag location data and history are never stored, not even Apple knows the location of your AirTag.  The Precision Finding feature (compatible with iPhone 11, iPhone 11 Pro and iPhone 11 Pro Max, iPhone 12 and iPhone 12 mini, iPhone 12 Pro, and iPhone 12 Pro Max) will help you find an AirTag with a GPS style display on your phone.  AirTag will cost $29 & a 4 pack for $99, with free engraving either choice.
Chard View
Well, if you have a qualified Apple device then you can pick up one or more of these AirTags, this only for Apple users, Andriod users are out.  If you are a person who loses things & have iPhone or iPad, then here is your solution to that problem. Apple claims your privacy is secure with multiple security measures, I just hope that someone doesn't figure a way that circumvents that and starts unwantedly tracking people.  I sure wish Apple would open up devices like these other phone users on the Andriod side or at least make a version that works on the Andriod phones too.